Na última quarta-feira, dia 07 de março, a equipe da W7 participou do maior evento itinerante de marketing digital da América Latina, o RD on the Road, na edição de Porto Alegre. Confesso que gostaríamos de ter postado esse postblog antes, mas estávamos absorvendo todo o conhecimento que obtivemos, e aplicando-o com nossos clientes, é claro.
A Resultados Digitais nasceu no Brasil, em 2011, com o objetivo de ajudar empresas de todos os portes e segmentos a entender e a aproveitar os benefícios do marketing digital, conquistando resultados reais e efetivos para seus negócios. Anualmente, o RD on the Road é desenvolvido em algumas cidades do Brasil. Além disso, também são responsáveis  pelo RD Summit, maior evento de marketing digital da América Latina, que ocorre em Florianópolis, com vários dias de palestras para todos os gostos.
Na pesquisa de satisfação do evento, uma das perguntas foi:  "Você recomendaria o RD on the Road para um amigo?" Nós não só respondemos com toda a pontuação possível, como viemos declarar publicamente o nosso amor por esse evento (e todos os outros que a RD organiza). Confere aí os 5 motivos que nos fizeram amar o RD on the Road Porto Alegre:
Motivo 1: Palestras simultâneas
Isso mesmo. Um palco, dois palestrantes. Um ao lado do outro, para o mesmo público. Quem participou do evento não precisou escolher entre salas, mas sim entre estações.
Estações? Calma, explicamos!
No começo do evento, ao realizar o credenciamento, recebíamos um rádio e fones de ouvido, e cada palestrante era conectado a um canal. Ou seja, se eu quisesse ouvir o palestrante da esquerda, bastava conectar no rádio o canal dele, ou no outro canal, se eu quisesse ouvir o da direita.
Simplesmente genial!
Motivo 2: Networking
Verdade seja dita: em um evento desse porte, só não conhece novas pessoas quem não quer. O lugar estava cheio de estudantes de marketing, gerentes de empresas, redatores, designers e diversas pessoas da área de comunicação. Bastava um "Oi" e um começo de assunto que já rendia muitas conversas e insights.
Tivemos a oportunidade de conversar com o André Siqueira, co-fundador da Resultados Digitais. Em um clima bem descontraído, conseguimos agradecer toda a parceria e consultoria que a RD vem nos oferecendo. Para quem não sabe, desde o segundo semestre de 2017, a W7 é parceira da RD e oferece o serviço de inbound marketing com o RD Station.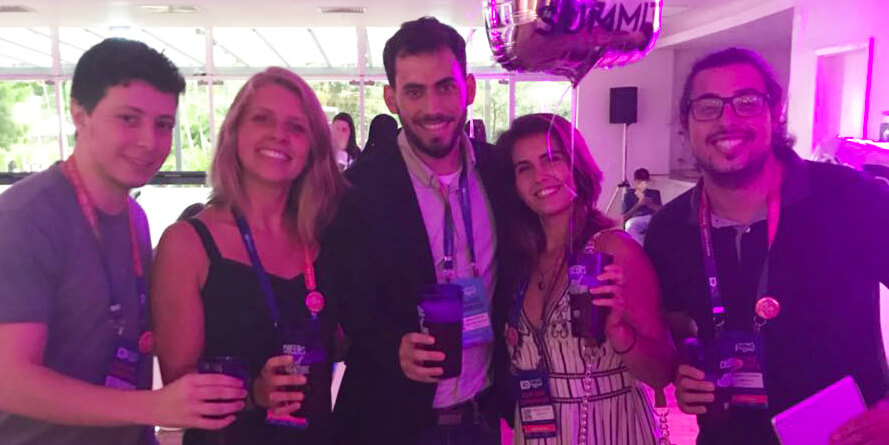 Motivo 3: Conhecer novas ferramentas
Muitas vezes buscamos as ferramentas ideais para melhorar o processo da W7 e temos dificuldade em encontrar a que se encaixa em nossas necessidade. No RD on the Road, conhecemos diversas ferramentas surpreendentes que ajudarão a qualificar nossos serviços. Um exemplo foi o mLabs, ferramenta que será responsável para nossos agendamentos de posts das mídias sociais e também integração de nossa equipe com o cliente.
Motivo 4: Palestrantes atualizados
Os assuntos variaram bastante. Desde Inbound Marketing, passando por Google AdWords e até mesmo LinkedIn. Mas a verdade é que todos os palestrantes estavam muito atualizados e trouxeram conteúdos que vão nos ajudar muito como agência, e, consequentemente, ajudar os nossos clientes. Cliente feliz, W7 feliz, certo? Certo!
Motivo 5: Comida e cerveja open bar
E já que ninguém é de ferro: durante o evento aconteceram várias pausas para coffee break e almoço, e, no final: cerveja até o último ir embora. Os boatos dizem que nessa parte do evento o networking foi bem alto!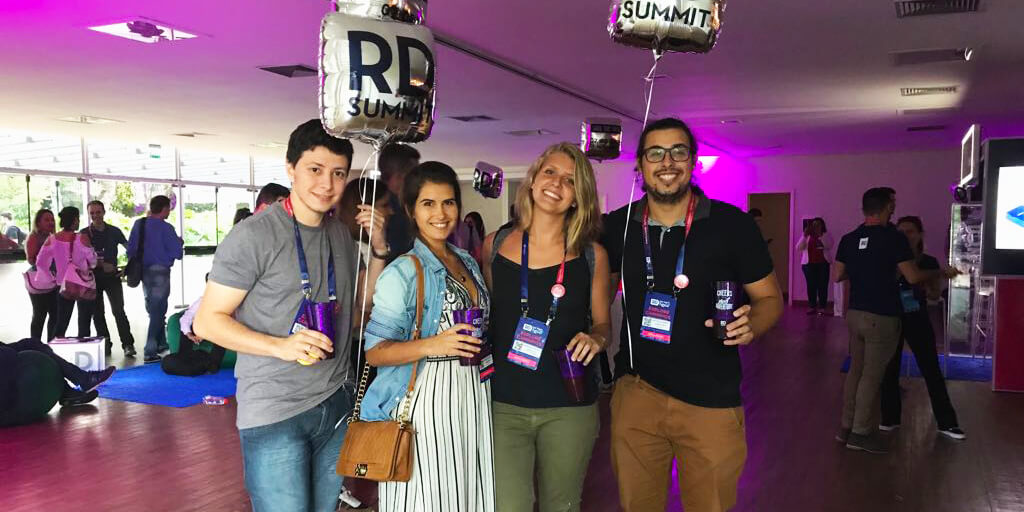 Ficamos muito felizes de fazer parte, mais uma vez, dessa história.
Obrigada RD e nos vemos no Summit!